Get your company into the profit cycle of cleaning products for your machines

OneClean Tabs is just as the name suggests: a tablet, 100% bio-based and degradable, when dissolved in ordinary water becomes a highly concentrated cleaning product!
GMP (Good Manufacturing Process)
For more than 20 years we have valued performance and quality which is why we manufacture according to GMP. Manufacturing according to GMP ensures quality systems and processes guaranteeing  consistent high quality products delivered to the end user!
By implementing GMP, we fulfil the strict guidelines of the US Food and Drug Administration (FDA).
We take appropriate action to ensure that our products are safe, pure and effective. Through application of the GMP rules, contamination, mix-ups and errors are virtually impossible. KIWA Germany carries out an annual GMP audit of our production sites.
Quality
Peroxytabs 2 and 9 are are registered as disinfectants with Health Canada for the Canadian market. The Chemical used in our tabs are registrated by ECHA and EPA. The MSDA classification for floor tabs is in accordance with EU regulation 2020/878 European Commission from 18. June 2020.
That means, our floor tabs meets all requirements related to safety, health and environmental concerns. All products have very low CDV value (Critical Dilution Volume).
Floor tab labeling is in accordance with EU regulation Nr. 1272/2008 European Commission, regarding CLP, composition, weight, supplier, manufacturer, signal word, hazard statements, precautionary statements and first – aid.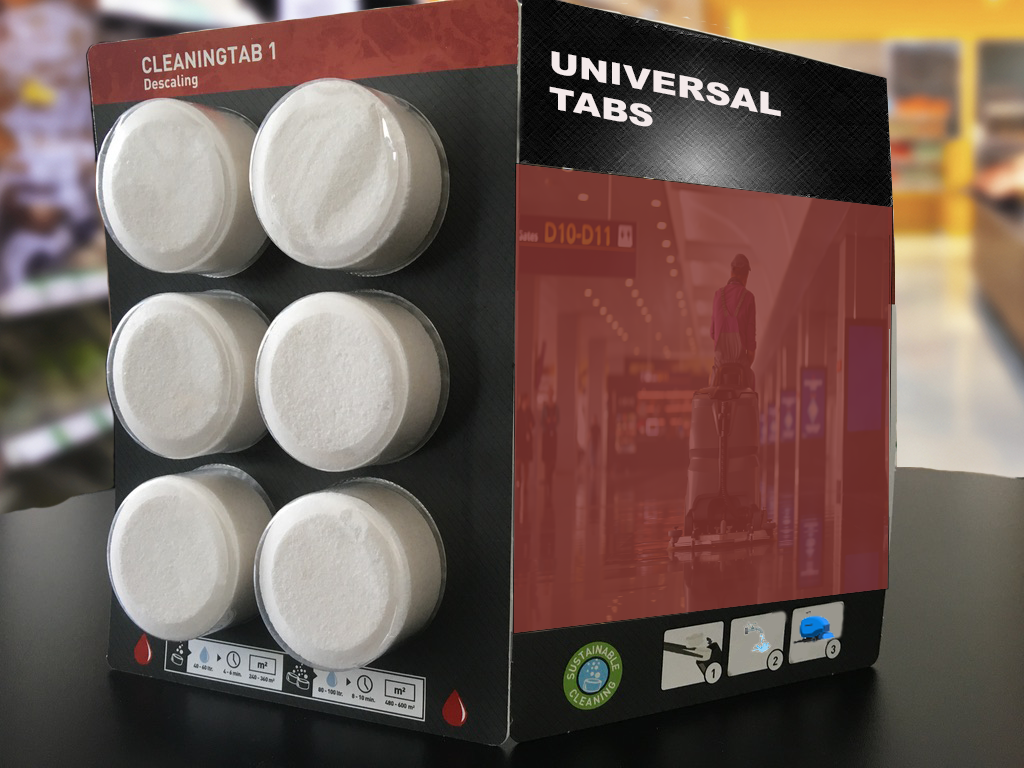 Medea Group is a family owned company that have pioneered the tablet concept with manufacturers of home appliances, industrial machines and commercial equipment  for more than 20 years. Together with our manufacturing partners we have designed and supplied dozens of private label  products that have increased profits, improved performance and satisfied customers as well as end users! Located in Germany, we service globally!
---
Using the OneClean Tab helps ensure the performance of the floor cleaning equipment due to the low foam detergents not leaving residue or clogging pipes.
Features of OneClean tabs
Drop tablet in and add water
Highly concentrated formula
1 tablet replaces 1 litre of liquid detergent
Formulated for exact measurement for each machine
Less weight per unit compared to liquid equivalent
Bio – base formulations versus chemical formulations, no exposure to caustic chemicals
No special insurance required for shipping or trucking and reduced carbon costs
Benefits of the OneClean Tabs
Safe to use, no human contact with harsh chemicals
No spillage or waste when mixing liquid detergents
More product can be stored in a considerably smaller space
Lower shipping costs due to weight being 1/10 of the weight of comparable liquid
Reduced storage requirements
Due to bio-based formula the user is safe from harm and long term exposure risks
Reduced costs for getting product. More profit for seller and user.
---
"We solve several challenges with our tablet concept. We replace bulky and heavy packaging containing powders and liquid cleaning products with a single small tablet. Already in the first stage, ie manufacturing, large resources are saved by the fact that we need much smaller packaging.

In the next stage, which is the distribution to the stores, we save on unnecessary transports and plastic. At the consumer level, we simplify everyday life by not having to transport heavy packaging home as a consumer."
– Bo Sundkvist

Our range of products for scrubbing machines
Marknad
2021-09-15T00:58:26+00:00
Peroxytabs 2 Tab
for use of all washable surfaces.
24 gr tablett
make 5-10 liter liquid
pH 4,0 color white
Used only for disinfection in the health care, the food industry, the veterinary field, etc.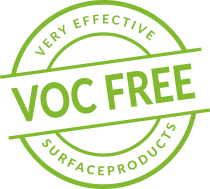 ---