OneRemove Tar & Oil Remover
Is an environmentally sound VOC-FREE star, tectyl and oil solvents for both hard and absorbent surfaces that have been contaminated with tar, asphalt, tectyl or oil.
Area of use
Bio degreasing for vehicle washing and for exterior cleaning of tar, tectyl and oil on trains, subway, tram, bus and facades.
Instructions
Apply the product with a low pressure sprayer, soF wash brush or brush on the surface.
Let the product work for 3 – 10 minutes and then work the surface with the brush so that the product can penetrate and dissolve the contaminaAon in the best way.
When the product is dissolved the surface is rinsed with hot water pressure 70-90 degrees and 100-150 bar. Rinse off plenty of water.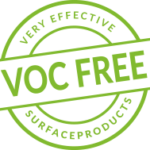 Environmentally friendly and completely free of VOC
Fragrant fragrance

Fast-acting
Gentle on underlying materials
Economically in use