OneTab Pro Acid Wash
is an environmentally friendly VOC-Free acid tablet that dissolves easily in water. A super-concentrate system for train wash, interior cleaning, which avoids the need to transport water.
Area of use
For exterior washing of trains, subway, tram, industrial lacquered metal and glass.
Instructions
OneTab Pro Acid Wash is first dosed up to a desired concentrate after the dosage below:
200 liter container 16 kg tablets to 200 liters of water.
The product is then dosed according to the supplier's recommendations.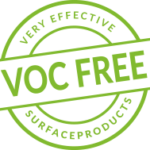 Environmentally friendly and completely free of VOC
Minimizes plastic packaging and return packaging
Minimizes road transport
Minimizes storage space and handling costs
Effective cleaning effect – dissolves oxides and brake dust
Low foaming