OneRemove Graffiti Remover X
Is an environmentally friendly VOC-FREE graffiti remover for surfaces that have been scribbled with spray paint, silver paint, gold paint, tectyl spray, paint bombs and ink.
Area of use
Exterior graffiti removal on trains, subway, tram, bus, industrial lacquered metal, glass and aluminium.
Instructions
Hard smooth surfaces of industrial lacquered metal, aluminium and glass:
Apply the product with a soft wash brush, let sit for 5 – 10 minutes.
Next work the product into the surface and allow it to dissolve the graffiti completely.
Once the product is dissolved, rinse surface with hot water pressure (60-70 C warm water and 100-150 bar pressure) or rinse with a wash brush and clean running water. Rinse thoroughly.
If necessary, apply a new layer and repeat instructions.
OneRemove Graffiti Remover X can be mixed with the product OneTab Pro Graffiti if you want to keep the dissolved scrub wet longer at warm day temperatures and to easily transport the dissolved scrub in the best way when rinsing.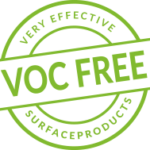 Environmentally friendly and completely free of VOC
Gel that gives less consumption and hangs though better on wet surfaces
Fragrant fragrance
Fast-acting
Also solves tectyl spray doodles
Gentle on underlying materials
Economically in use