OneTab Pro Stone & Wood
OneTab Pro Stone & Wood is a slightly alkaline cleaning tablet with oxidizing effect for i. façade washing. An environmentally-friendly super concentrate system that prevents water from being transported.
Area of use
For exterior washing of facades, roof tiles, roofing cardboard, bricks, plaster, concrete, wood, sheet metal, tiles etc. Can also be used in carcass sanitization and garbage disposal with excellent results.
Instructions
OneTab Pro Stone & Wood is first dosed up to a desired use solution following the recommended dosage below.
Then apply plenty of product with a low pressure sprayer on the surface to be cleaned. Allow the product to work for 10 – 30 minutes and then rinse with hot water pressure.
The product can also be applied and have a long- lasting effect from 1 day up to 2 weeks without direct flushing with water – but where, instead, weather, rain and wind carry away the dissolved dirt from the surface.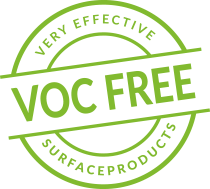 Minimizes plastic packaging and return packaging
Minimizes road transport
Minimizes storage space and handling costs
Effective cleaning effect but gentle on the underlying material
Doesn't affect aluminium, glass or plastic.
Removes inconvenient scents caused by organic substances such as urine, spew, food debris, garbage etc.
4 kg cardboard (100 pc 40 gr tablets)